Phil – Team Manager – Adviser Support and Sales Support
Joined Transact December 2014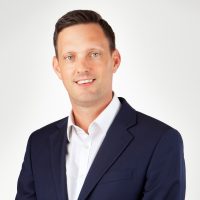 Why did you decide to join Transact?
I joined Transact after starting my platform career with Elevate as a Platform Consultant in 2010, followed by time at Nucleus as an Account Manager. Both roles gave me a solid understanding of the platform marketplace, which was a rapidly growing sector.
Transact had a fantastic reputation for both its service and leading proposition, and with it being a London-based business, it suited me geographically as well.
Working at Transact meant that I would be working for a business with an undisputed reputation in the industry, whilst also enabling me to build and share my existing knowledge and experience within a great business.
Talk us through your career at Transact so far.
My career at Transact has been a fascinating journey to date. I first came on board as an Adviser Support Manager in the South East, care-taking the region during a colleague's maternity leave. This provided me with a great introduction before taking up a position at our London Head Office.
This was a significant change for me after being field-based for the previous seven years, and I established the office-based ASM role whilst also managing relationships with Discretionary Investment Managers and advisers within the City.
I then undertook a six month secondment position as Business Development Manager back in the South East, before making a return to HQ for a new challenge as Team Manager for Adviser Support and Sales Support.
What does your current role involve on a day-to-day basis?
My role involves the following:
Managing a team of field based Adviser Support Managers
Working closely with the Manager of our Sales Support division to ensure we continue to deliver market-leading support to new and existing advisers using Transact
Providing oversight of our excellent Co-Browse and Live Chat support functions
Maximising opportunities to further embed Transact into the adviser firms that use us
Continuously seeking opportunities to promote the Transact services and support further engagement with our advisers.
How would you describe the culture at Transact?
Transact is an open, friendly and professional business to work for. We are successful in what we do however we have still managed to maintain that 'non-corporate' atmosphere which I feel is important.
All management are supportive and approachable and I am very lucky to have a team of experienced and knowledgeable ASMs and Sales Support to work alongside. Since going public, all staff members are shareholders of the business and this further instils the feeling that we are "all in this together".
What advice would you give someone joining the business?
Learn from your peers and colleagues and seize the opportunities that present themselves to you.
Transact actively encourages fresh ideas and for staff to progress within the business, so if you feel that you can contribute towards continued growth at Transact, come and join a great team.