Patricia – Solicitor
Joined Transact December 2016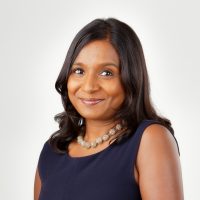 Why did you join Transact?
I wanted to build on my experience in financial services and join a successful, innovative and progressive company.  Prior to joining, I knew that the company had plans to list on the stock exchange and I was excited at the opportunity to be involved in that process.
Everyone I met at the interview stage from the receptionist to the Group Counsel were genuinely nice and friendly, which was actually the clinching factor in accepting the job offer.
Talk us through your career at Transact so far.
I joined the Legal Department in December 2016 as a solicitor.  My role has covered a variety of work and I have had the opportunity to work with members of the team as well as people in different departments in the company.
I am also a member of the Social Committee.
What does your role involve on a day-to-day basis?
My role involves providing legal advice to the business in relation to commercial projects and also on the implementation of new law and regulations.  I also deal with a variety of legal queries from various departments in the business, which can be anything from advising on individual client cases to property matters.
I advise on and draft a variety of commercial contracts (e.g. agreements for the provision of services, intercompany agreements, licenses, custody agreements and Non-Disclosure Agreements).  I am also involved in drafting various client documentation and internal policies.
I work closely with the Data Protection Officer to assist with data protection matters.
How would you describe the culture at Transact?
Friendly, collaborative, relaxed and a good work/life balance.
What advice would you give someone joining Transact?
The company offers good induction training and are supportive of further professional development, so take advantage of the opportunities.
If you are ever unsure of anything, do not be afraid to ask as colleagues are genuinely supportive and willing to help.