Jane – Group Chief Financial Controller
Joined Transact February 2000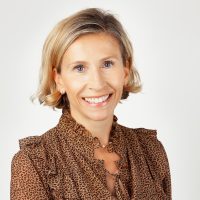 Why did you decide to join Transact?
I was working in the back office of an investment bank and wanted to do something completely different, but still continue with my accountancy qualification. I relished the opportunity to learn about all aspects of a business, from paying the gas and electricity bills and performing the bank reconciliations, to taking client cheques to the bank! When I joined there were ten of us, and we all really had to be a "Jack of all trades".
Talk us through your career at Transact so far.
I joined Transact as an Accounts Assistant working with the Financial Controller, and the firm supported me through the remainder of my ACCA qualification. I was gradually given more and more responsibility, combining both corporate accounting and client accounting.
For me, due to the length of time I have worked at Transact and the growth of the company in that time, it has felt like working for at least five different companies. It has been an eventful journey, from the days of the first client trade being placed to helping with the process of listing IntegraFin, Transact's parent company, on the London Stock Exchange.
What does your current role involve on a day-to-day basis?
On a day to day basis, a myriad different things can arise. As my role covers corporate accounting, client accounting and investor relations, I could go from looking at a client money query, to an IFRS accounting issue, to arranging a meeting with potential investors, all within an hour. No day is the same at Transact, and I think that is true for most of my colleagues. It is what prevents roles from becoming mundane, and keeps pushing personal development.
How would you describe the culture at Transact?
The culture is one of collegiate, smart, engaged, hard-working people who are able to adapt to new processes and developments as they arise. Transact is the sort of business where people who can work flexibly, and with agility, will flourish.
Client experience of the platform is at the heart of everything we do, from the client services teams through to the asset reconciliations team, and it informs the way in which we work.
We treat colleagues with respect, and have a healthy sense of humour.
What advice would you give someone joining the business?
I would say new recruits need to get used to the business and the culture. Watch the way we work, as it has made us very successful – embrace it, but also challenge it.
Do not be afraid of being taken out of your comfort zone. Talent is recognised and developed, and we encourage staff to take on new challenges.
The staff that are successful at Transact are the ones that go beyond the responsibilities listed in their job description, and these are the sort of people that continue to drive Transact forward.