Lauren – Corporate Events Manager
Joined Transact March 2010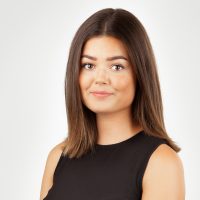 Why did you decide to join Transact?
I started my career at Transact in 2010. I had just finished my studies and was looking to get into the finance industry.
Transact was the obvious choice for me. I knew a few people who worked at Transact who spoke highly of the company, and from my first interview I knew Transact would suit me well as the people and culture were relaxed yet professional.
Talk us through your career at Transact so far.
I started my career in the Document Management Department, which ten years ago was called 'workflow'. I started on a temporary basis, which involved preparing and scanning all incoming and outgoing correspondence to the business and through my hard work was given a permanent position in the department.
In 2011, a position became available in the Sales Support team which I applied for successfully. As a Sales Support coordinator, I was responsible for registering advisers onto the platform, dealing with their adviser payment queries and assisting them with website queries via LiveChat and Co-browse.
As a long-standing member of the team, I went onto become the Lead Sales Support Specialist.
I am now Transact's Events Manager having recently joined the Marketing team.
What does your current role involve on a day-to-day basis?
As Events Manager, I am responsible for organising and attending all Transact events, which include our regional Connect and Breakfast meetings, award ceremonies and our attendance at other external events.
How would you describe the culture at Transact?
Transact has a very relaxed, friendly culture, and is a great place to work.
What advice would you give someone joining the business?
Work hard and seize any developmental opportunities that come your way, taking advantage of the secondment programmes.