Joe – Transact Support Team Manager
Joined Transact April 2006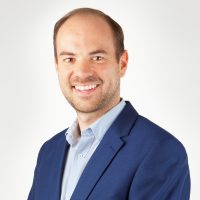 Why did you decide to join Transact?
After full time education, I was interested in seeking a job in Central London which would progress my career within the financial services industry.
I came across a job opportunity within the Document Management Department of Transact, and given the fact that Transact was the first wrap platform in the UK, I wanted to be part of its development within the industry.
Talk us through your career at Transact so far.
I started within the Document Management Department at Transact just over 13 years ago.
Soon after joining, I was seconded to our Application Support Department to work on a specific project on Capital Gains.
After this secondment a permanent opportunity to join the Application Support department arose, and my career developed from there. I became a technician, data and reporting analyst as well as the team leader of the support function.
I am currently the Transact Support Manager responsible for the teams that raise system changes, test those changes, and monitor and support the end users of Transact Business Systems.
What does your current role involve on a day-to-day basis?
On a day to day basis, my role is to ensure that Transact Business Systems and critical processes are operating as expected.
In addition, the team needs to ensure we support end users with any system related queries or bespoke report requests.
As we have a software release on a monthly basis, we also manage the release cycle itself, from raising change to testing and implementing that change. The liaison with our developers and stakeholders is a crucial part of this process which happens each day.
How would you describe the culture at Transact?
The good thing about Transact is that although there are many teams and departments, we are all part of one wider team.
Everyone is engaged and helps input towards a goal that Transact wants to deliver for our clients. Transact make it really easy for staff to suggest ideas to help improve the business.
Every organisation has a hierarchical structure but Transact is different in the sense that anyone can approach anyone – whether that's a member of a different department, the management team or the CEO himself!
What advice would you give someone joining the business?
Transact offers many opportunities to progress your career.
I'm a prime example – from opening post 13 years ago when I was in my teens, to managing the Transact Business Systems now.
My secret? Be committed, work hard and always think proactively!