Harriet – Asset Onboarding and Servicing Supervisor
Joined Transact May 2015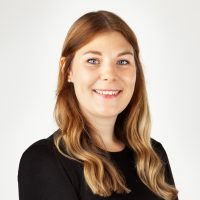 Why did you decide to join Transact?
Having worked for a direct competitor of Transact, I wanted to move somewhere that offered more varied and progressive opportunities.
Transact was well established within the market and a much larger business, so it seemed like a great fit.
Talk us through your career at Transact so far.
I joined Transact on a fixed term contract as an administrator within the Asset Servicing team, and I was quickly offered a full time position in the team.
In 2017 our team merged with the Products Onboarding team to create the Asset Onboarding and Servicing team, and I have since been promoted to a supervisor of this team.
What does your current role involve on a day to day basis?
My team covers the "life cycle" of an asset on the platform. We manage the whole onboarding process, from the initial review of documentation to coordinating the setup of trading accounts. We then handle all valuations of assets in coordination with our data provider and other third parties, and we analyse and interpret the terms and characteristics of corporate actions.
My role is to ensure all work is completed by the team in an accurate and compliant manner, alongside managing other ongoing team projects.
How would you describe the culture at Transact?
Transact has a very friendly, open culture. It manages to maintain a good balance of relaxed yet professional, and development is always encouraged on both an individual and business-wide basis.
What advice would you give someone joining the business?
Transact offers its employees many opportunities in the form of secondments, promotions and qualifications.
Take advantage of these opportunities and don't be afraid to seek them out yourself.