Brian – Head of Technical Services
Joined Transact May 2007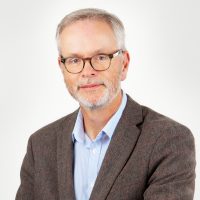 Why did you decide to join Transact?
An exciting opportunity arose within a startup that was looking to provide a new-style service that made sense. I responded to an advert in one of the industry papers and the rest, as they say, is history.
Talk us through your career at Transact so far.
I initially joined Transact to help develop the system, forms and other areas such as the illustrator for pension wrappers. This area expanded to include other wrappers such as the offshore bond.
At the same time I was responsible for setting up a technical support service for advisers.
I left in July 2005 but was lucky enough to rejoin in May 2007 to run a now much bigger team.
Since 2011 a significant part of my role is presenting to adviser firms and industry bodies.
What does your current role involve on a day-to-day basis?
Typically, I spend three days a week in the office overseeing the operation of the Technical Services team and dealing with advisers on a wide range of queries and preparing presentations.
The other two days I am somewhere in the UK presenting on a wide range of technical topics.
How would you describe the culture at Transact?
In my experience the culture is open and the people are approachable, which helps in maintaining the focus and getting stuff done.
What advice would you give someone joining the business?
I would say it is a great place to work as it is a successful business going places. You need to be self-motivated and a team player to make the most of the environment.