Beth – Compliance Analyst
Joined Transact October 2015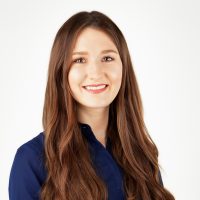 Why did you decide to join Transact?
Working for a competitor of Transact in the past, I was aware that Transact was a pioneer in the UK platform industry and was considered the market leader in terms of service.
After doing some research it became clear that Transact offered what I was looking for in terms of personal and professional growth, corporate culture and challenges. It was important to me to work with a company that fosters the development of their employees as well as the development of the business.
Talk us through your career at Transact so far.
I began at Transact in the Asset Income team within the Corporate and Client Accounting department. Here, we would manage the life cycle of clients' dividends and any asset income.
From here I was given the opportunity of a secondment within the Asset Servicing team, largely managing and interpreting the characteristics of corporate actions and developing my knowledge of corporate finance.
I am now working in the Compliance department, specifically Regulatory Relations where I am responsible for monitoring, assessing and advising on the impact of emerging regulation and regulatory initiatives on the business.
What does your current role involve on a day-to-day basis?
My role varies a lot day to day. My main functions are to act as a regulatory liaison and provide support to the regulatory side of compliance.
Activities range from producing reports for the Group's regulators (the UK Financial Conduct Authority, Isle of Man Financial Services Authority and the UK Prudential Regulation Authority) and on a range of business activities, managing ad-hoc information requests, and providing support regarding complaints. I also work on projects with various departments across the business to achieve certain goals.
How would you describe the culture at Transact?
The culture at Transact is very open and supportive, and the business puts employees and their development first.
Employees are encouraged to try new projects and roles to continuously benefit themselves and the business whilst developing a deeper knowledge of platforms.
What advice would you give someone joining the business?
Transact will give back as much as you put in. If you are willing to work hard, develop great working relationships and strive for change, you will thoroughly enjoy your time with the company.